— Impacts on College —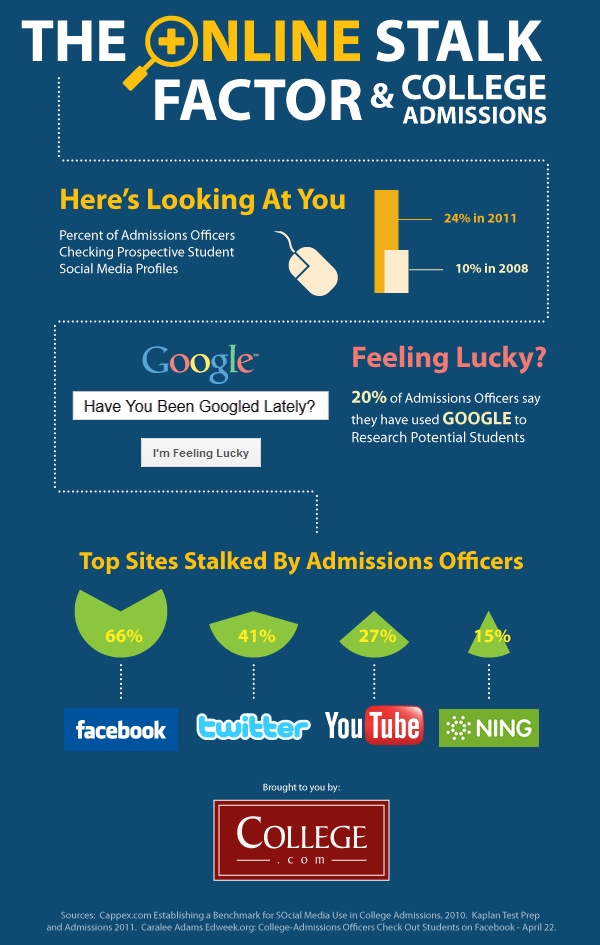 Want to go to college?
According to a recent survey, a large share of college admission officers say they consider it legitimate to view applicants' social media postings. Not surprisingly, according to Huffington Post, more than 35 percent of college admission officers do check applicant's social media pages. Read more here.
Post or not to post
Prospective college students should follow three tips to ensure your social media footprint works for you, not against you.
Promote your personal brand
Make everything count
Avoid posting "in the moment"
You can lose scholarship funds
Inappropriate use of social media can even cost students their scholarships to college. "Nowadays, high school athletes need to wise up to the fact that, even though college coaches and recruiters are limited in how much direct contact they can have with high schools students, they are using social media to get a better picture of the kids they are considering for scholarships," according to Third Parent. Read more here.