— Facing the Consequences —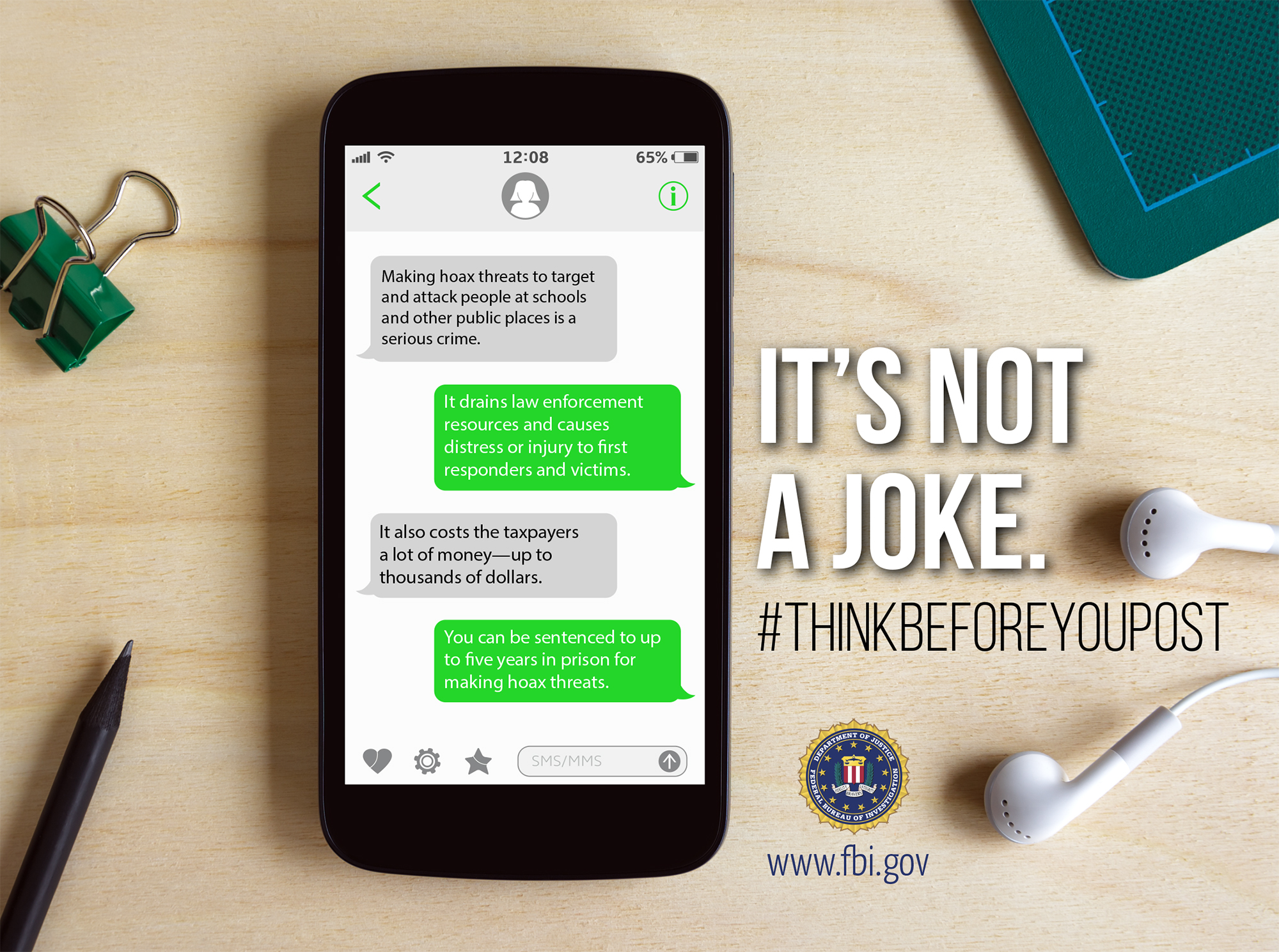 No tolerance for online threats
Threats shared on social media are taken seriously. According the VBCPS Code of Student Conduct, social media threats can end in a range of disciplinary action, up to and including expulsion from school. In addition, students could lose other privileges, including participation on sports teams, student councils or walking in graduation ceremonies.
Legal consequences of social media threats
Did you know that hoax threats are serious federal crimes? The Virginia Beach Police Department and Commonwealth's Attorney's Office partner with VBCPS to investigate all social media threats. The agencies have publicly shared they will arrest and press charges for those found responsible for all online threats.
Sharing with the wrong person
According to Forbes, oversharing your personal information could put you in physical, emotional or financial danger by revealing too much to the wrong person. The U.S. Bureau of Justice Statistics estimated 16.6 million Americans were victims of identity theft in 2012 alone. For identity thieves, social media is a perfect place to find someone's personal information.