— Parent Resources —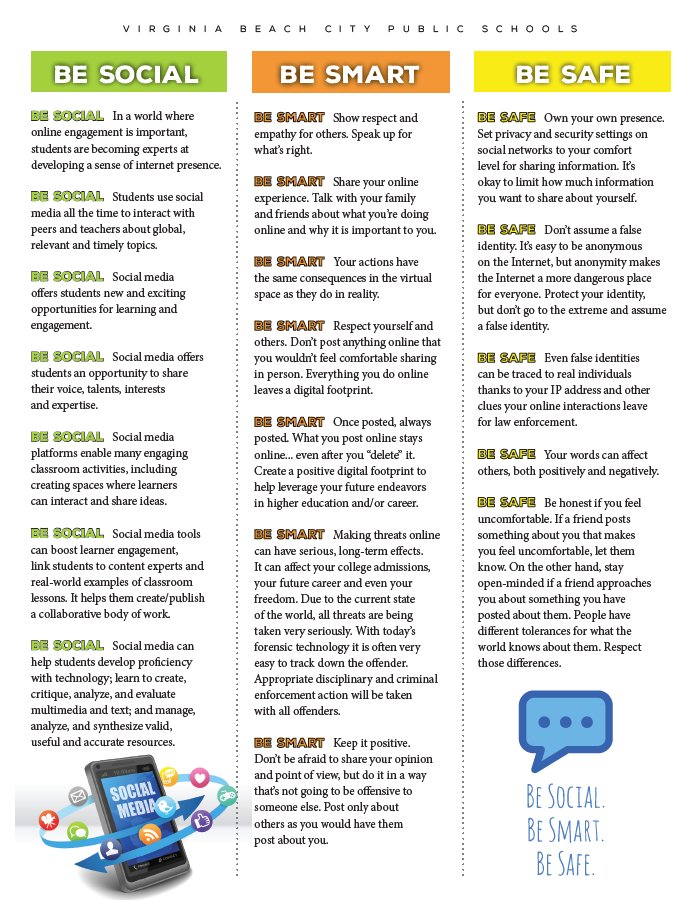 Keeping an eye out online
It is important as a parent to be involved with your child's use of social media. Find out which social media features are cause for concern -- no matter which app your child is using.
"Always Online" social media safety campaign launched
Virginia Beach Commonwealth's Attorney Colin Stolle has put together an "Always Online" social media safety campaign. For more information about the campaign, and about the resources available visit the Commonwealth's Attorney webpage. Also, make sure to see the first public service announcement in support of the campaign here.
Make apps and sites work for you
VBCPS has a host of supported apps to help keep you connected to your child's school experience. They include: Parent Portal for grades, attendance records, student assignments, missing assignments and more; ParentOnline, where parents can view school meal account balances or make secure payments online. You can always download the free VBSchools app, where you can sync division and schools to your calendar, access the division's digital resources and receive push notifications from the division on breaking news.